CULINARY SPECIALS
MAY | JUNE
Sheraton Hua Hin Resort & Spa is believed to be home to some of the best restaurants in town. From International cuisine, innovative menus to five-star service, make dining at all venues a memorable experience. Discover various dining promotions at Sheraton Hua Hin Resort & Spa's dining venues. And savor a world of flavors and aromas with carefully selected ingredients that capture delicious tastes our culinary experts crafted for you.
InAzia RESTAURANT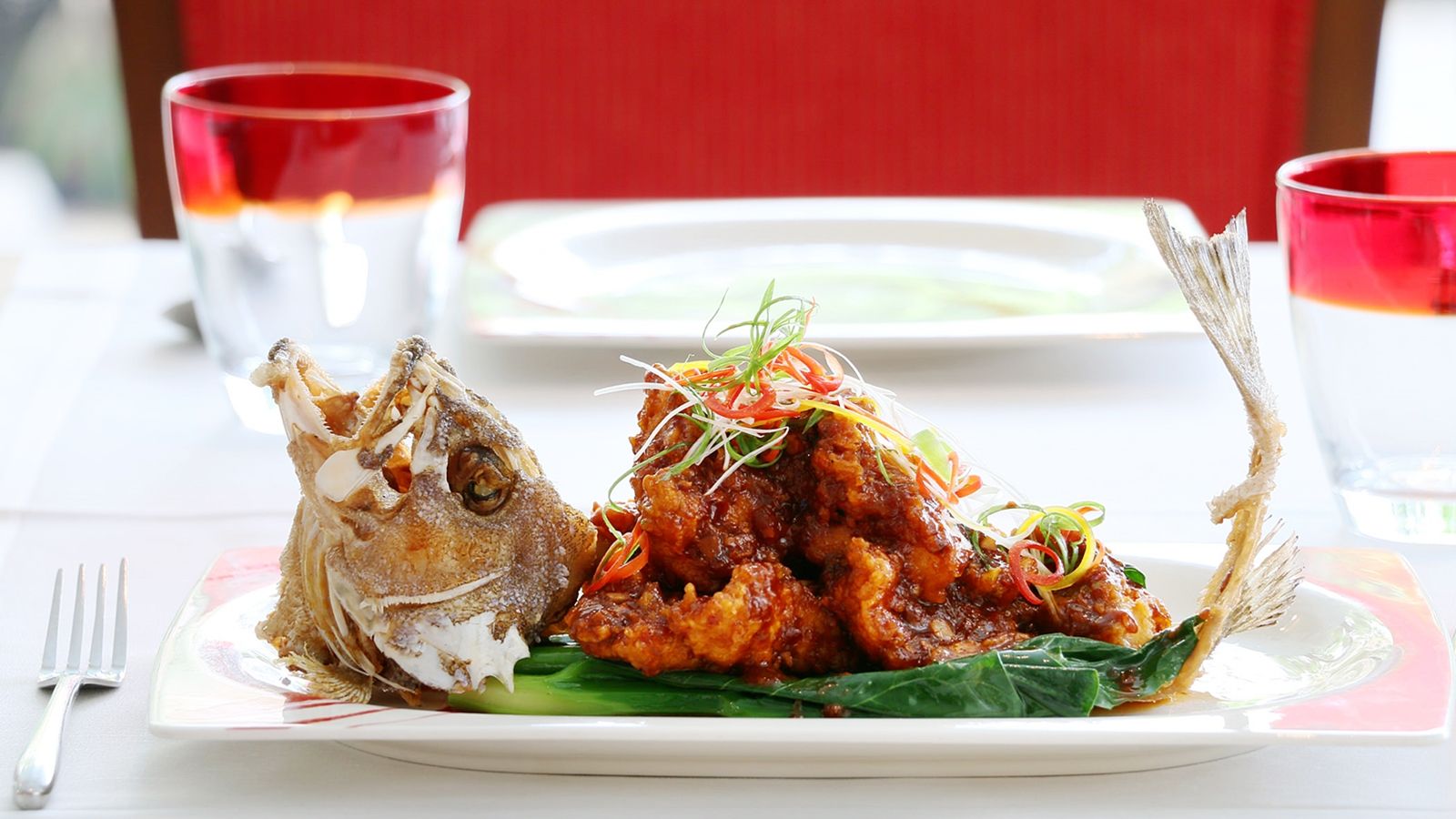 Grouper Fish Dishes
Tuesday-Saturday | Dinner 6:00 PM - 10:30 PM
Finest, fresh grouper fish are treated to classic and creative Japanese, Chinese and Indian preparations at InAzia Pan-Asian specialty restaurant.
How you would like your catch-of-the-day grouper fish cooked. Japanese style, pan-fried with wakame salad, grilled asparagus and miso sauce? Or from the great Cantonese cookbook, with garlic sauce and bok choy? Or complemented with spicy Szechuan sauce? How about South Indian curry style in rich tomato gravy? All are delicious.
LUNA LANAI BY THE SEA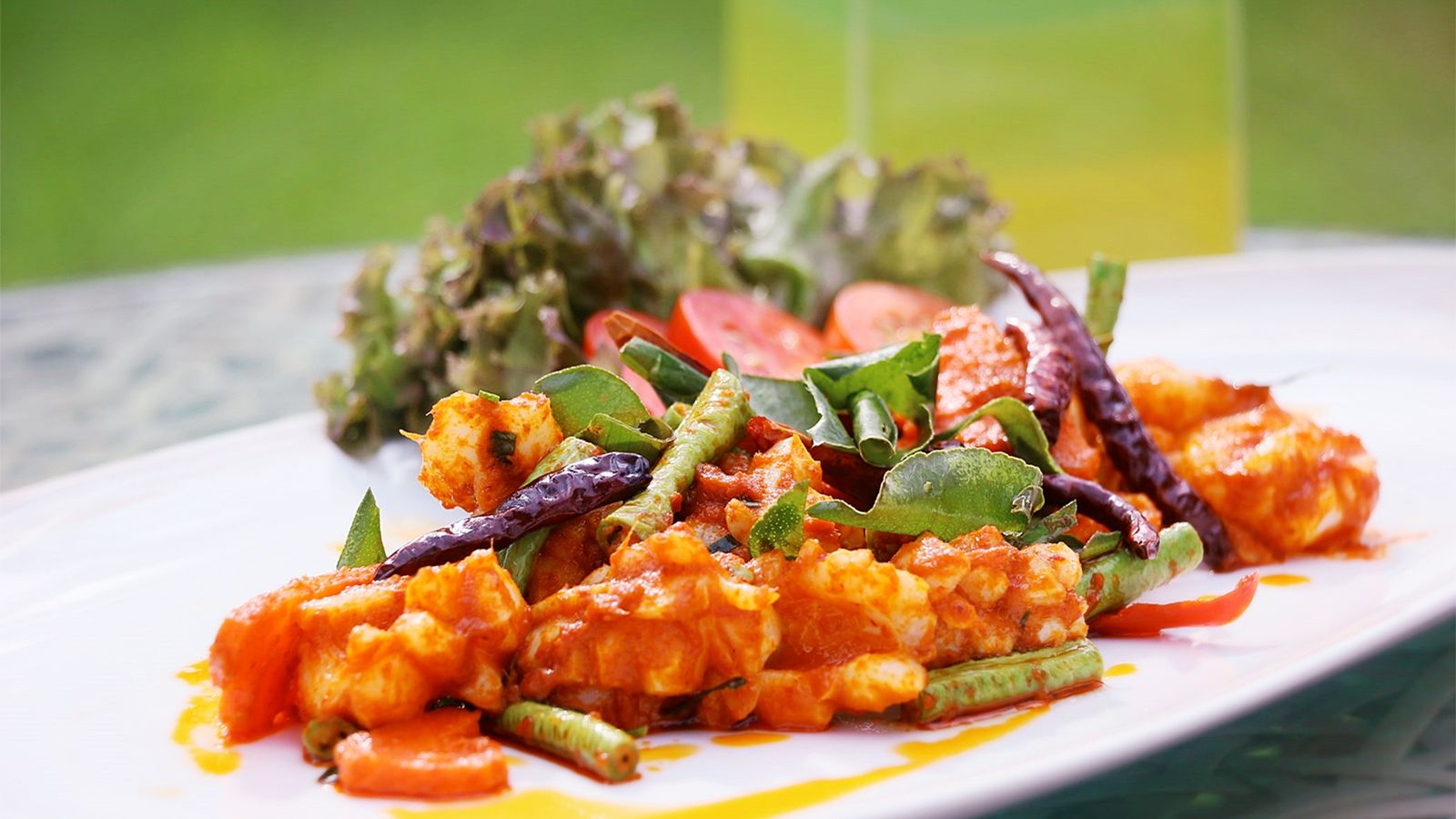 Singular Squid Dishes
Everyday | 10:00 AM - 10:30 PM
Slightly sweet, sea-salty squid, freshly caught in local waters, inspire the creative chefs of Luna Lanai to showcase their texture, flavor and aroma.
The result is five "squidelicious" Thai-style dishes destined to please all palates. Choose from: grilled squid with onions & chili; steamed squid with lemon & celery; stir-fried squid/red curry; stir-fried squid/hot basil; and spicy & sour squid/lemongrass & mushrooms. Served with steamed fragrant jasmine rice, each tender, succulent creation goes down swimmingly at Luna Lanai, the charming chill spot-on-sea at Hua Hin.
SALAS POOL RESTAURANT
White Asparagus Wonder
Thursday - Monday | 11:00 AM - 9:30 PM
White asparagus are in season and Salas' talented team is celebrating with a smart menu of five Italian inspirations.
White asparagus soup features seared scallop. Braised white asparagus complements orange sabayon and Parma ham. Mentai sauce accompanies white asparagus and poached salmon. White asparagus risotto yields grilled tiger prawn. Smoked salmon complements Grilled Cajun chicken breast and white asparagus. Several selections from the cellar would enhance the flavors. A secluded sala or spot in the garden awaits your reservation.
SUNDARA LOUNGE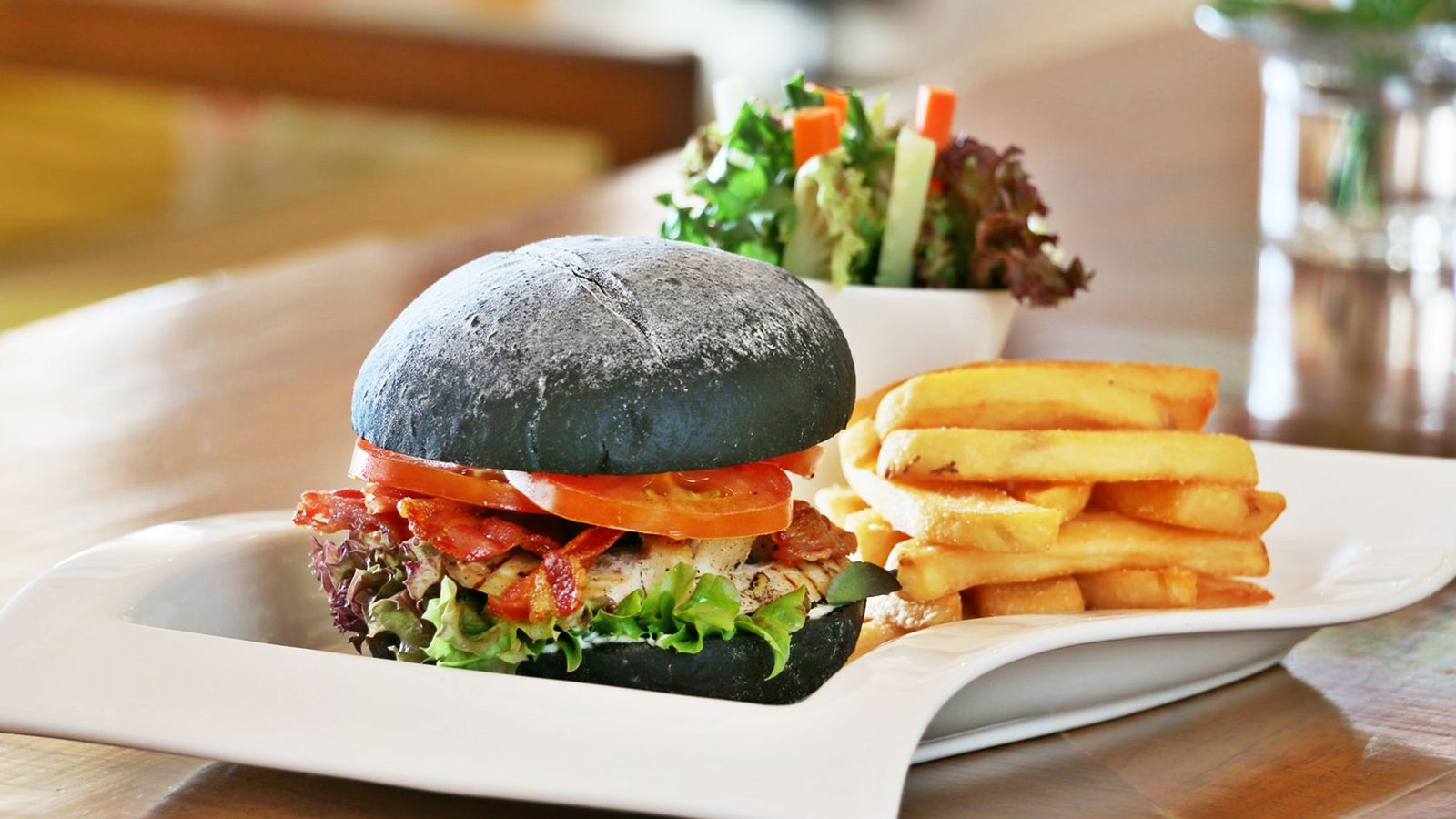 Out-Of-The-Box Burgers
Everyday | 10:00 AM - 12:00 AM
Sundara Lounge is pleased to introduce everything nice in four original flavors packed with delicious ingredients prepared with passion.
If beef is your idea of a proper burger pate, Chargrilled Wagyu Beef Burger Slider will deliver. Craving chicken? Then Black Chicken BLT is for you. Thinking along more exotic lines. The Peking Duck Burger will hit the spot. And if pork is your preference, then Pork Burger Thai-style is just the thing. And all even better washed down with a cold craft beer.
*Wrap N' Roll available from 12:00 PM -10:00 PM
*Weekly opening & closing, please contact Guest Service by dialing 0
** Images are for demonstration-purpose only
*** SPG® members enjoy 20% discount on food bill
Not a member yet? ENROLL FREE ONLINE or whilst dining with us
For more information of Culinary & Service, please call (66)(32) 708 000 ext. 1300 or email: fb.huahin@sheraton.com
Guest Reviews
Hear from our guests about their stay from 10 verified guest reviews
93%of our guests
recommend this hotel
Narwal
Excellent hotel with all rooms having a good view. Food at the restaurant very well cooked. Bars well stocked .
4.5 /5
Room Comfort

Hotel Staff

Quality of Sleep

Facilities

SPG Recognition

Food & Beverage
Currently
30 °C
86 °F
A few clouds
25 Thursday
30 °
/
26 °C
86 °
/
79 °F
Chance of thundershowers
26 Friday
30 °
/
27 °C
86 °
/
81 °F
Chance of thundershowers
27 Saturday
30 °
/
27 °C
86 °
/
81 °F
Chance of thundershowers
28 Sunday
31 °
/
26 °C
88 °
/
79 °F
Chance of thundershowers
29 Monday
31 °
/
26 °C
88 °
/
79 °F
A few showers