CULINARY SPECIALS
SEPTEMBER | OCTOBER
Sheraton Hua Hin Resort & Spa is believed to be home to some of the best restaurants in town. From International cuisine, innovative menus to five-star service, make dining at all venues a memorable experience. Discover various dining promotions at Sheraton Hua Hin Resort & Spa's dining venues. And savor a world of flavors and aromas with carefully selected ingredients that capture delicious tastes our culinary experts crafted for you.
InAzia RESTAURANT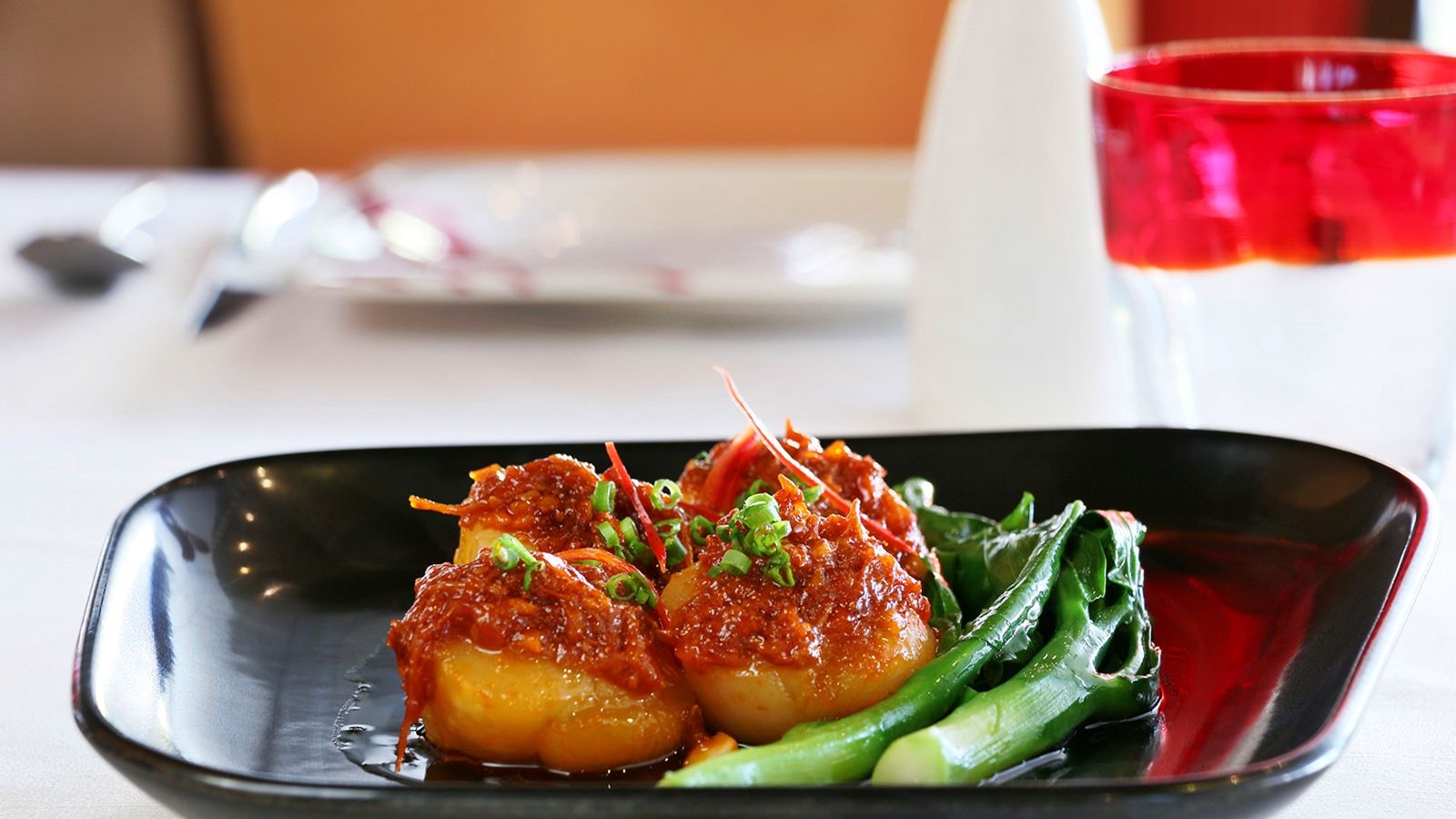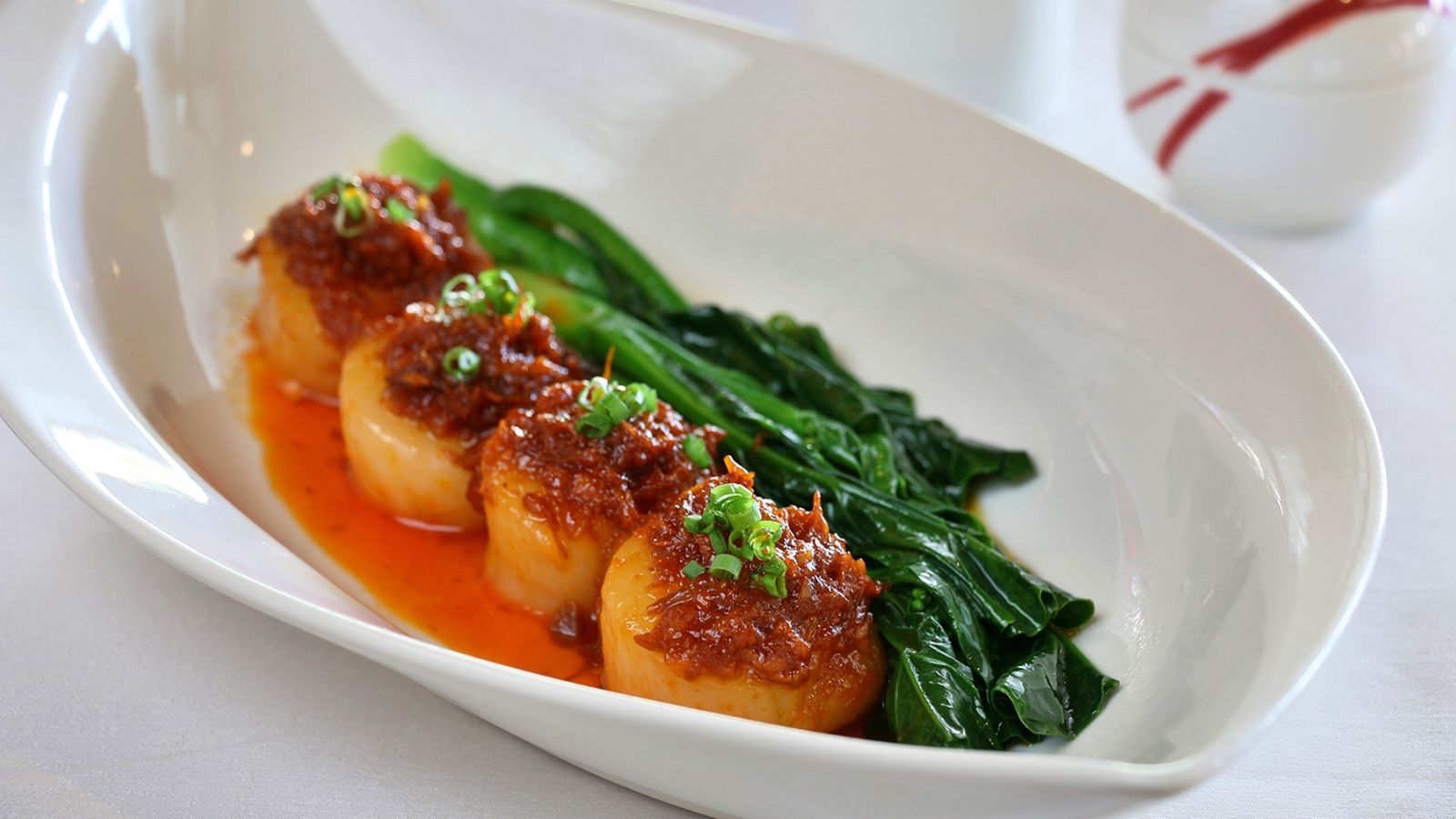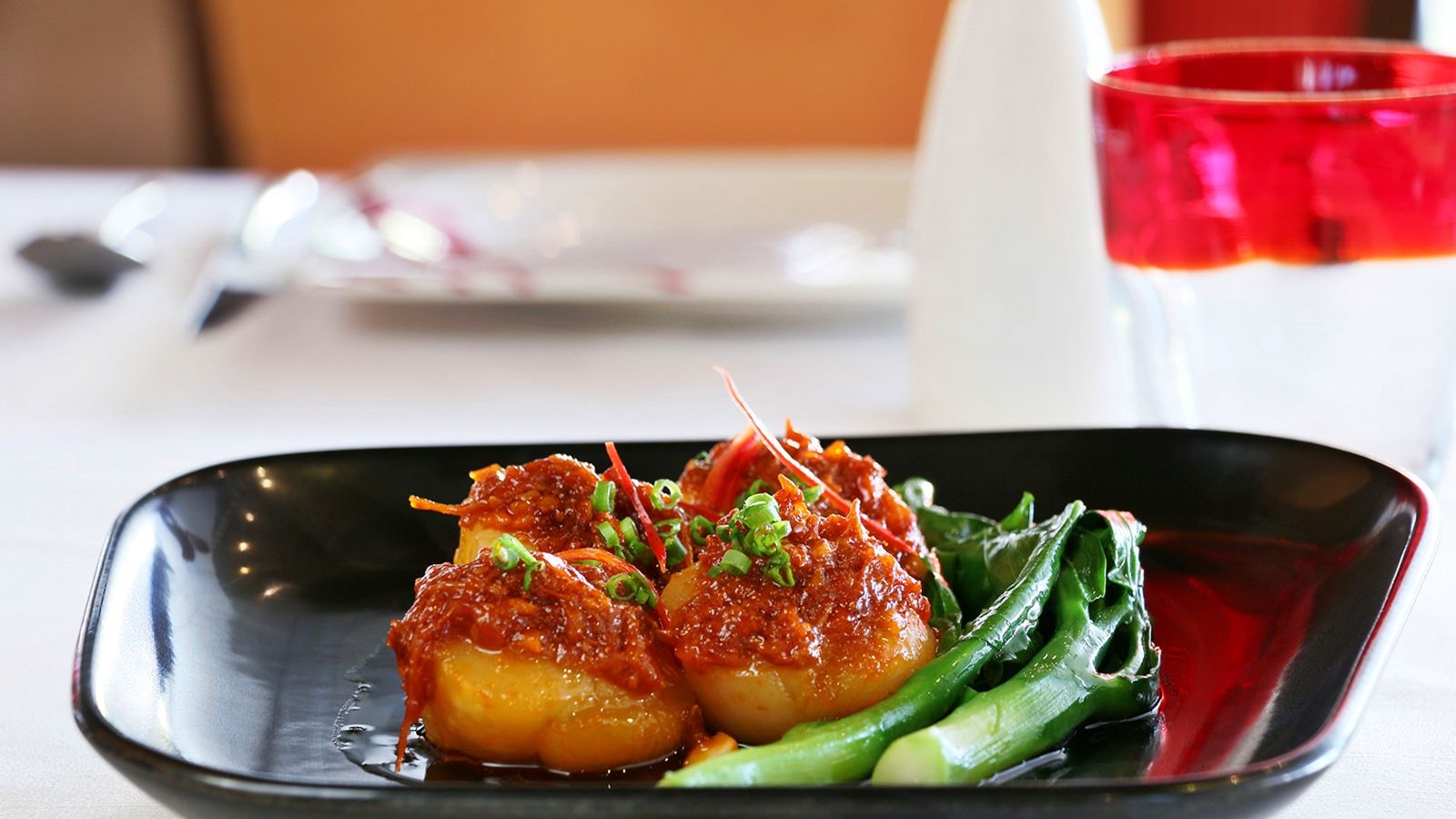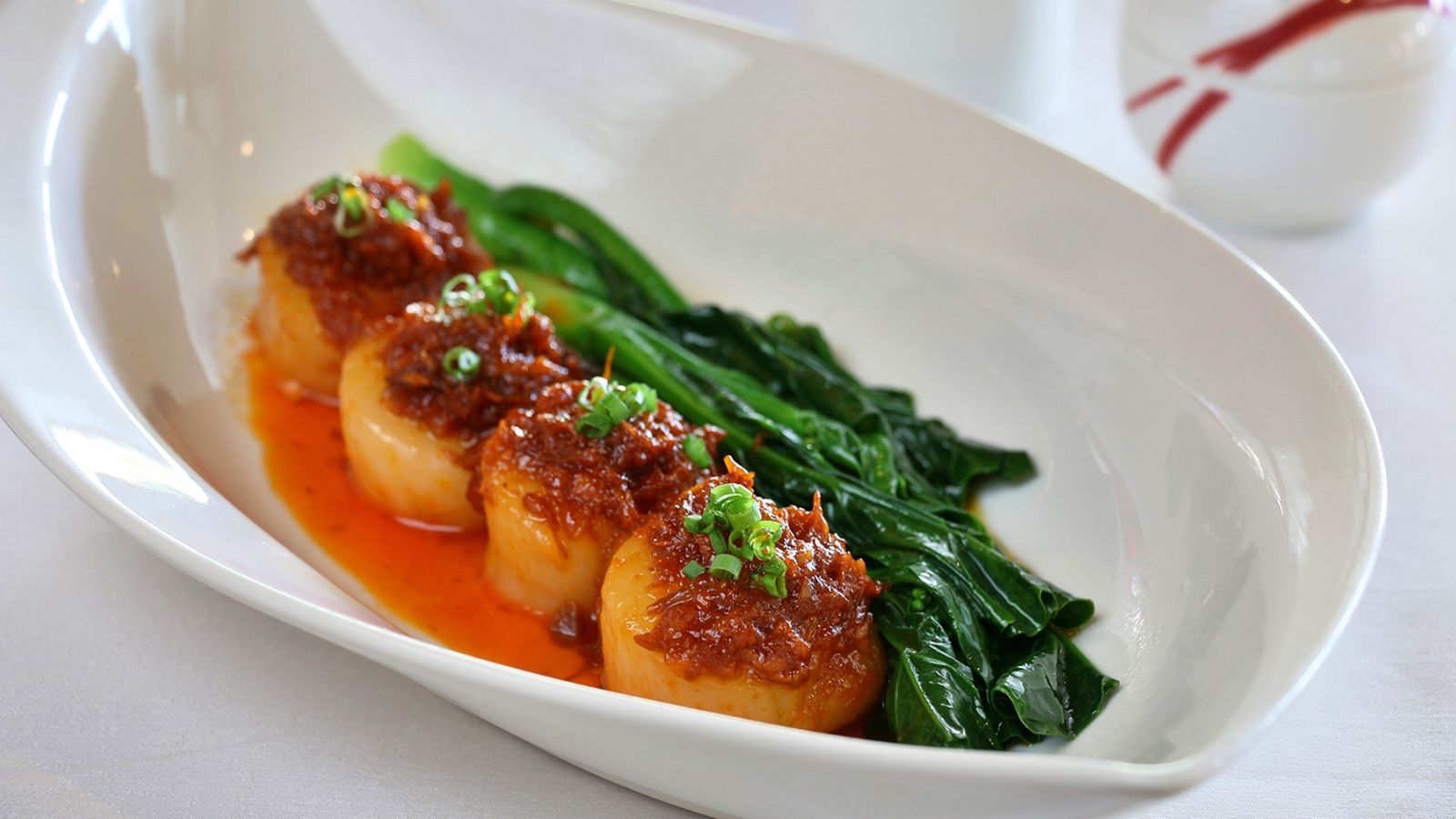 SCRUMPTIOUS SCALLOPS
Tuesday-Saturday | 6:00-10:30 PM
This famous scallop lives up to its name. The Alaskan scallop is tender, sweet, and creamy - the flavor is incomparable! Spoil your appetite with these flavorsome fares, crafted with care, and serve freshly with distinctive perfect tastes and aroma of Chinese and Indian cuisine.
Alaskan Scallop Chaat
Alaskan Scallop Corn Soup
Alaskan Scallop "Samsean"
Wok Fried Alaskan Scallops
Alaskan Scallop XO Sauce
Alaskan Scallop Khadhai
LUNA LANAI BY THE SEA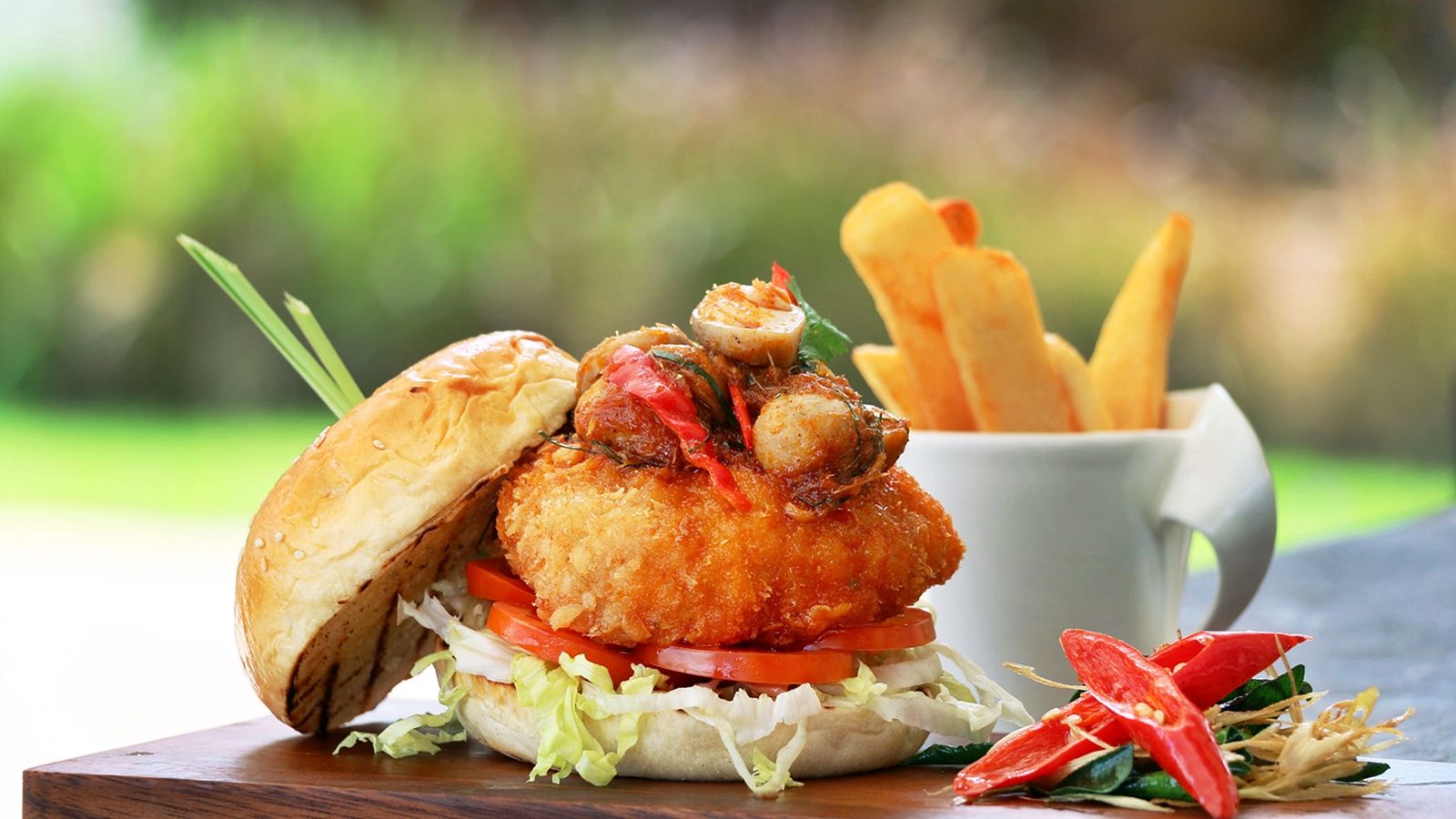 BURGER MANIA
Everyday | 10:00 AM - 10:30 PM
Discover how our creative chefs have elevated the humble burger to lip-smacking gourmet status. Sink your teeth into Luna Lanai's tasty meats & house-baked buns. Celebrate the tenderness of char-grilled beef or choose to indulge in other juicy meats and adding Thai-style spice to your life with chefs' secret recipe sauces like Tom Yam sauce, Kra Pao sauce and more.
Black Pepper Beef Burger
Kra Pao Pork Burger
Laab Chicken Burger
Tom Yam Prawn Burger
Red Curry Lamb Burger
SALAS POOL RESTAURANT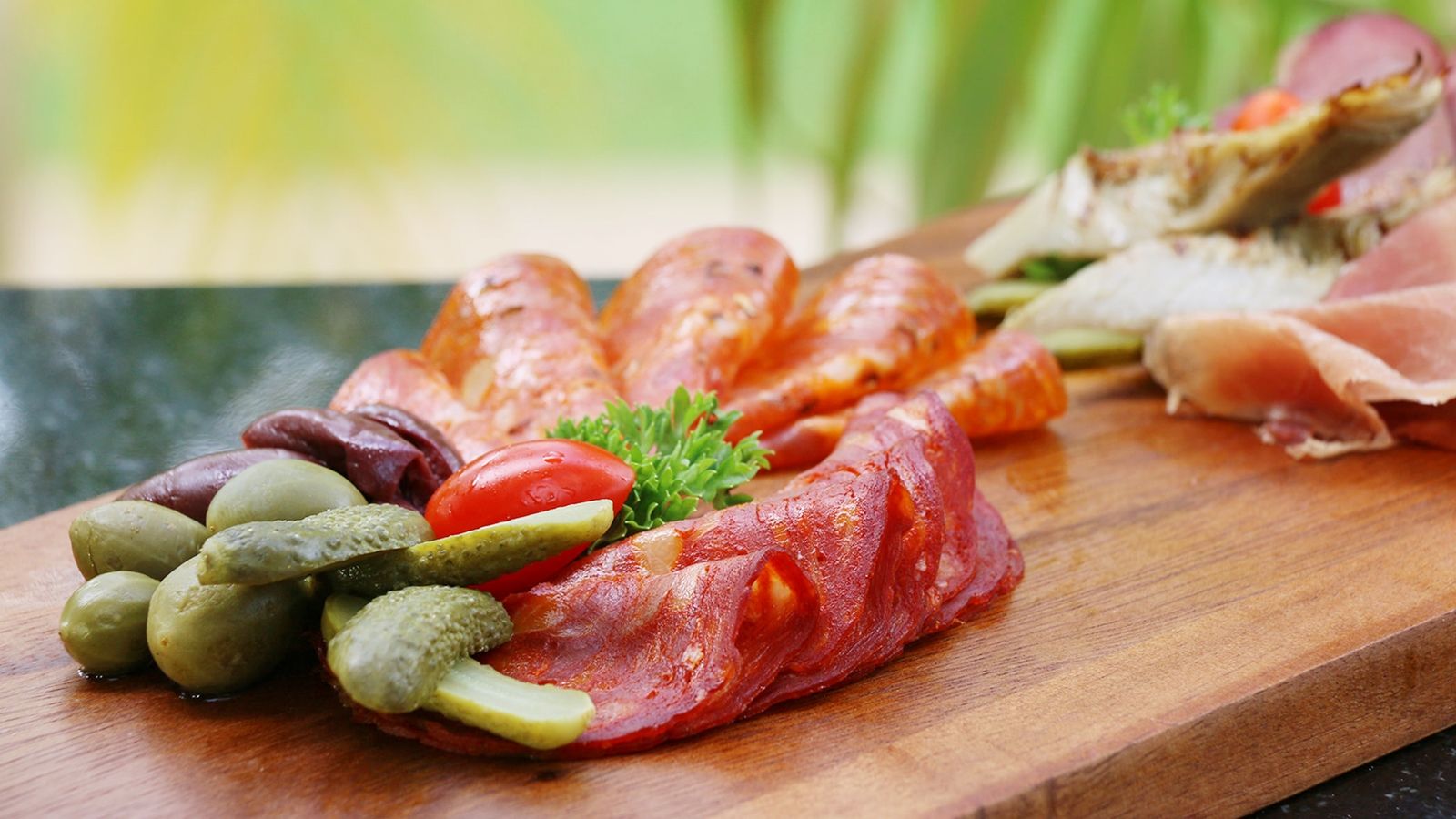 AUTHENTIC CURED MEATS
Thursday-Monday | 11:00 AM - 9:30 PM
This season, Salas comes with a selection of tasty treats to whet your appetite. Our skillful and creative chefs place emphasis on Italian home-style creations using the flavorful cured meat as a starring role to please your palates.
Parma ham melon
Artisan cured meat plater
Supreme cured meat pizza
Red wine risotto and Pancetta
Canchiglie Rigate Pasta with Salami Picante
Japanese cod fish Mille Feuille
*Weekly opening & closing, please contact Guest Service by dialing 0
** Images are for demonstration-purpose only
*** SPG® members enjoy exclusive discount on food bill
Not a member yet? ENROLL FREE ONLINE or whilst dining with us
For more information of Culinary & Service, please call (66)(32) 708 000 ext. 1300 or email: fb.huahin@sheraton.com
Guest Reviews
Hear from our guests about their stay from 420 verified guest reviews
91%of our guests
recommend this hotel
avr00
exellent service, perfect breakfast (really big selection of food) and beautiful Club Lounge with allways helpful staff. Special thaks to Varissara. Will definitly stay there again.
4.5 /5
Room Comfort

Hotel Staff

Quality of Sleep

Facilities

SPG Recognition

Food & Beverage
Currently
26 °C
79 °F
A few clouds
24 Thursday
31 °
/
27 °C
88 °
/
81 °F
Chance of thundershowers
25 Friday
32 °
/
26 °C
90 °
/
79 °F
Chance of thundershowers
26 Saturday
32 °
/
27 °C
90 °
/
81 °F
Chance of thundershowers
27 Sunday
31 °
/
27 °C
88 °
/
81 °F
Chance of thundershowers
28 Monday
32 °
/
27 °C
90 °
/
81 °F
Chance of thundershowers