The town combines the attractions of a modern holiday destination with a sense of old-world charm. Hua Hun and Pranburi are rich in culture and envisaged as a romantic and elegant getaway destination. This notion started about 100 years ago when the Thai Royal Family would spend their summers in this lovely region, which combines a vibrant Thai heritage with ancient fish trade roots.
For more information and assistance with tour arrangements, please contact our Concierge at (66)(32) 708 000, ext. 2125 or email: concierge.01590@sheraton.com
Statues of famous Thai Kings in Rajabhakti Park
Experience the charm of Rajabhakti historical park with an artistic depiction of Thailand's royal history. Located in Hua Hin, it features giant bronze statues of the seven great kings standing in a line against a backdrop of forested hills, each with an average height of 13.9 meters. They represent monarchs from the Sukhothai period to the current royal house of Chakri. Rajabhakti Park means "the park that has been built with people's loyalty to the monarchs".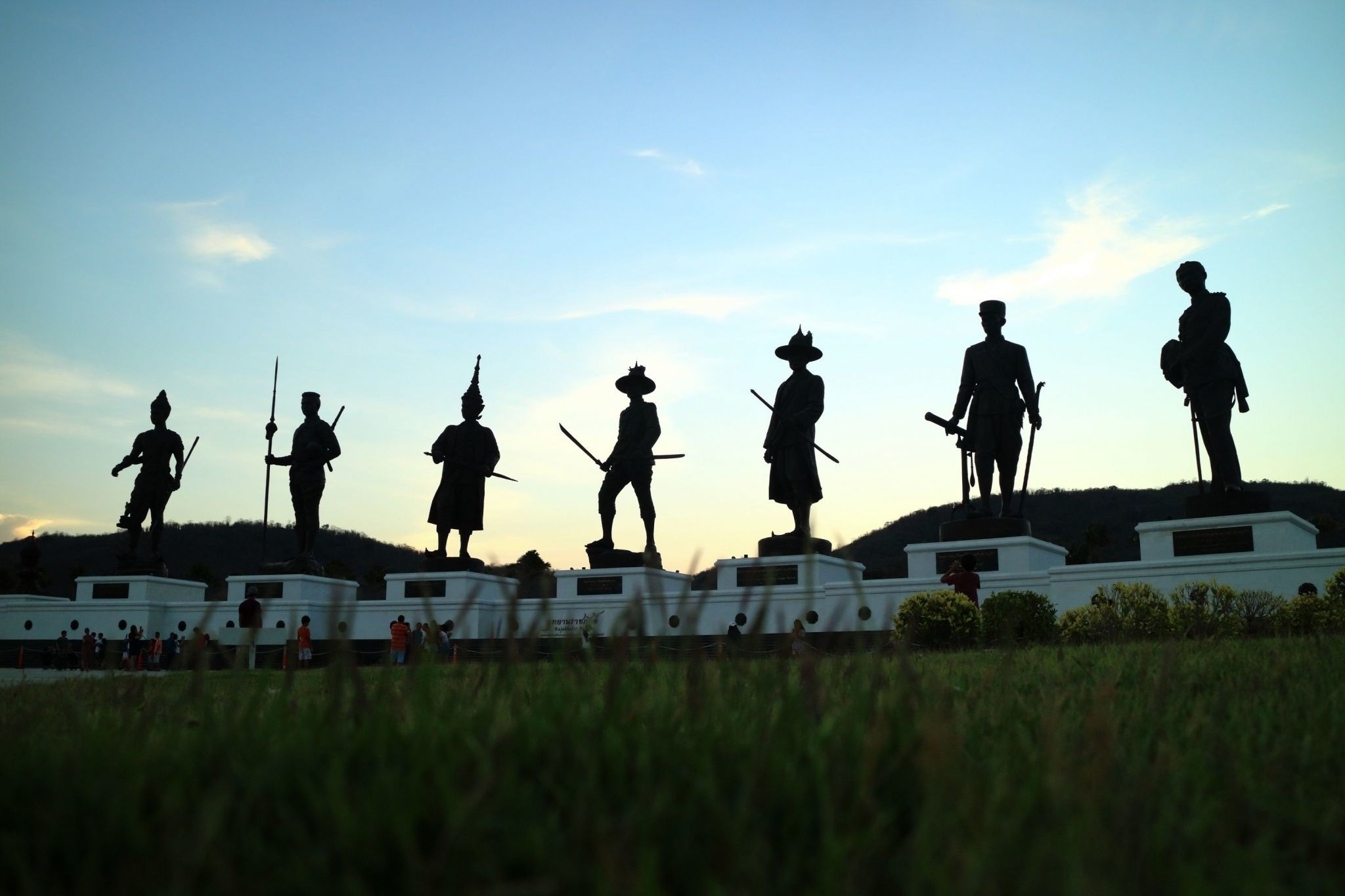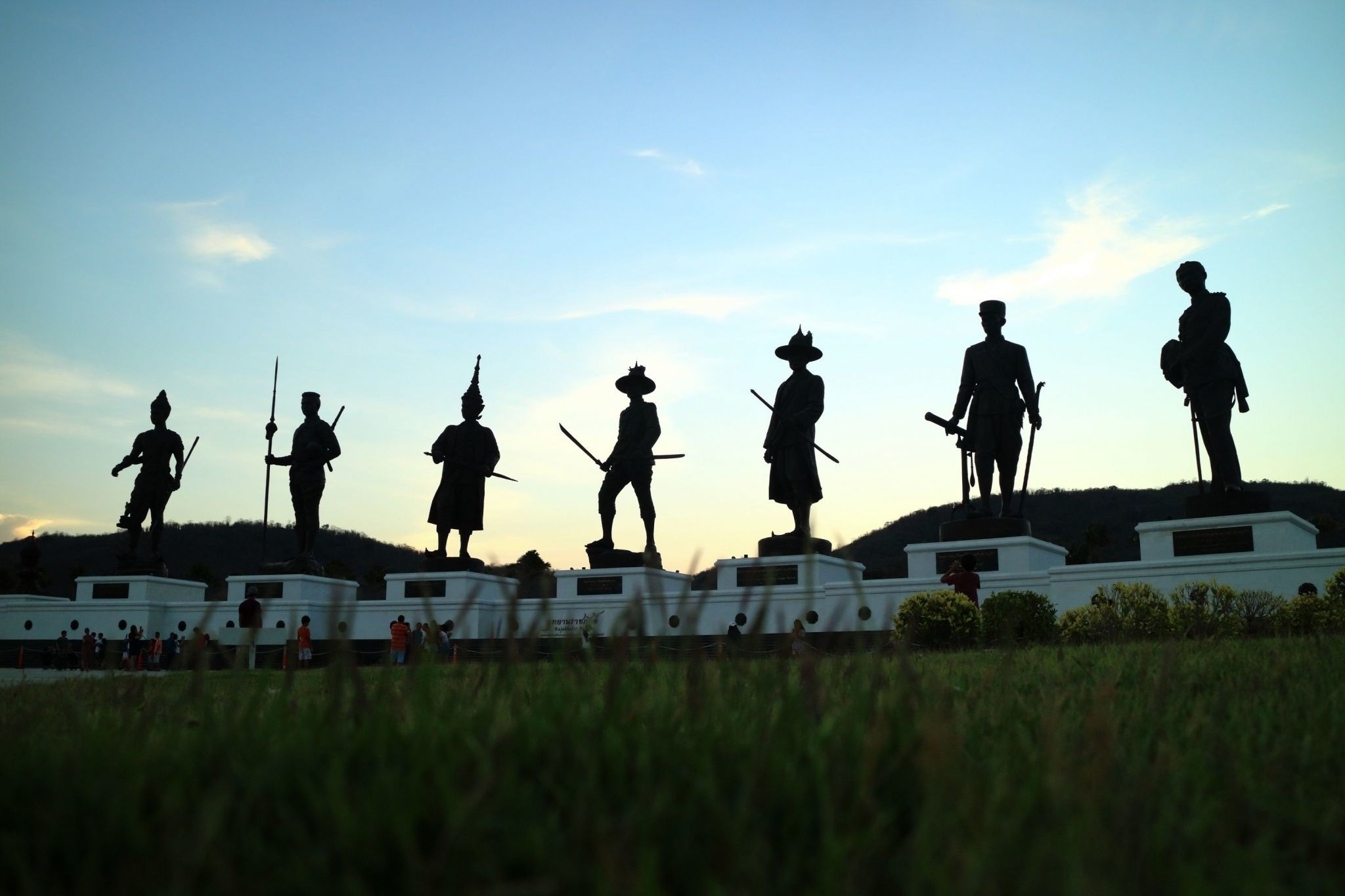 Khao Takiab (Chopstick Hill)
Delight in the wonderful architecture of nature and amazing scenic views of Hua Hin City from the top of Chopstick Hill (Khao Takiab). The peak is commonly referred to as "Monkey Mountain" as there are a large number of macaques roaming free around the site. Enjoy the peaceful ambiance brought by sleepy temples and statues of Buddha and Guangyin that make Khao Takiab a place of prayer as well as sightseeing.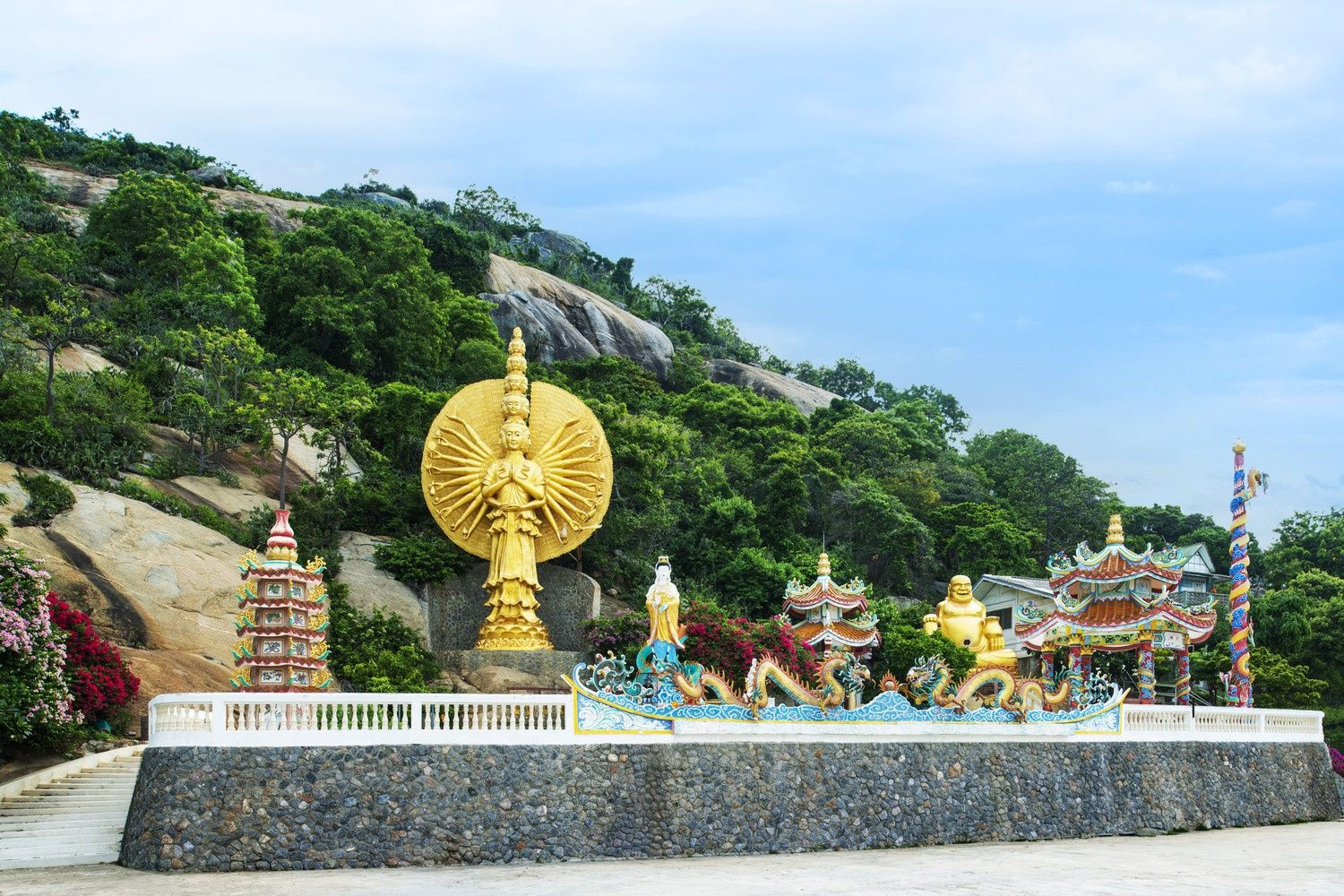 Phraya Nakhon Cave
This incredible cave is located inside Khao Samroi Yot National Park (300 Hills National Park). Visitors to Phraya Nakhon Cave are following in the footsteps of one of Thailand's most beloved monarchs, King Chulalongkorn (Rama V). Added in 1890 to mark his visit, "Khuha Kharuehat Pavilion" stands gloriously in a ray of sunlight falling from a circular hole in the cave ceiling, the unusual silence adds to the majesty of the site rewarding those who make the journey with a unique experience that blends both natural and spiritual serenity.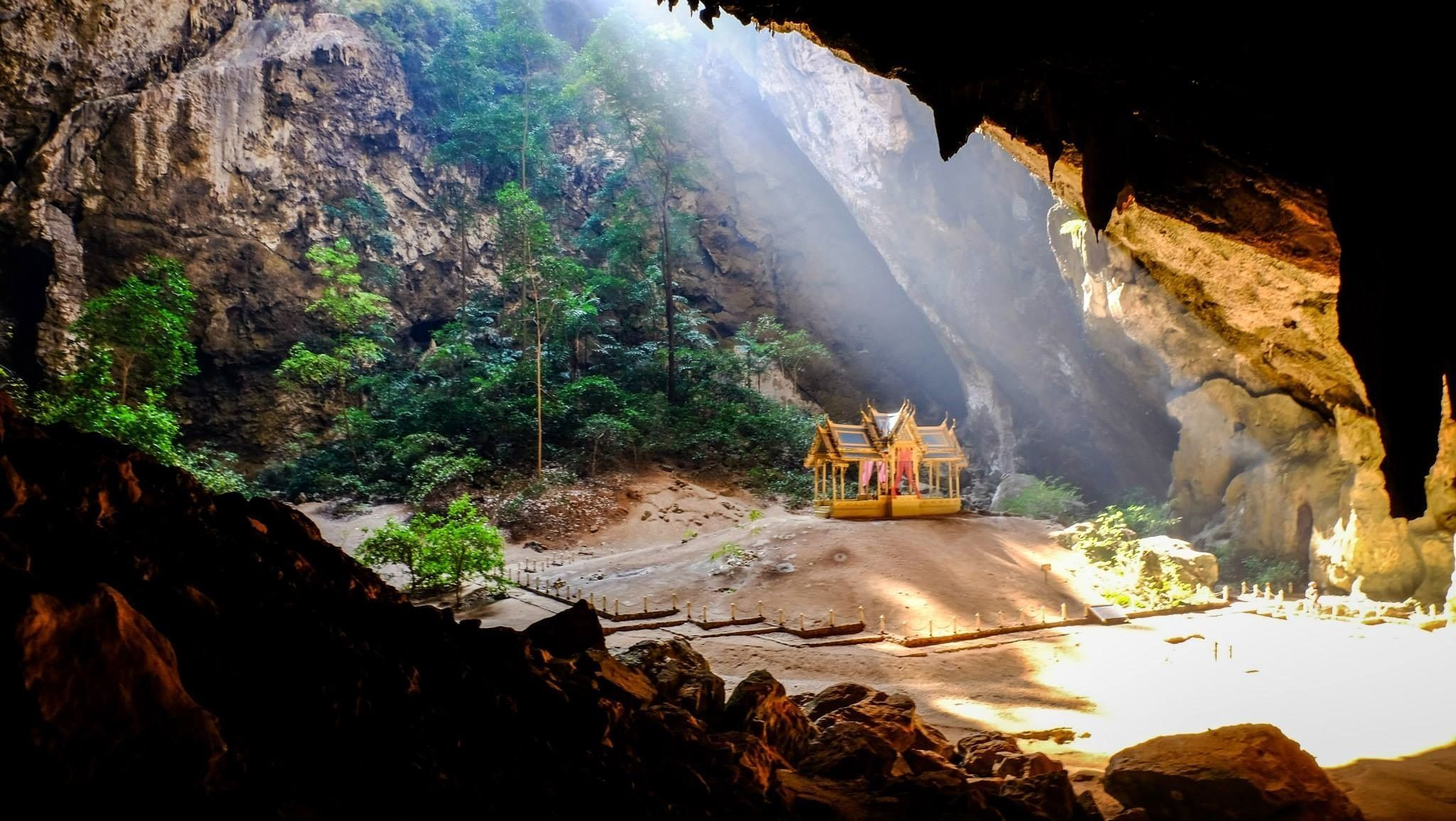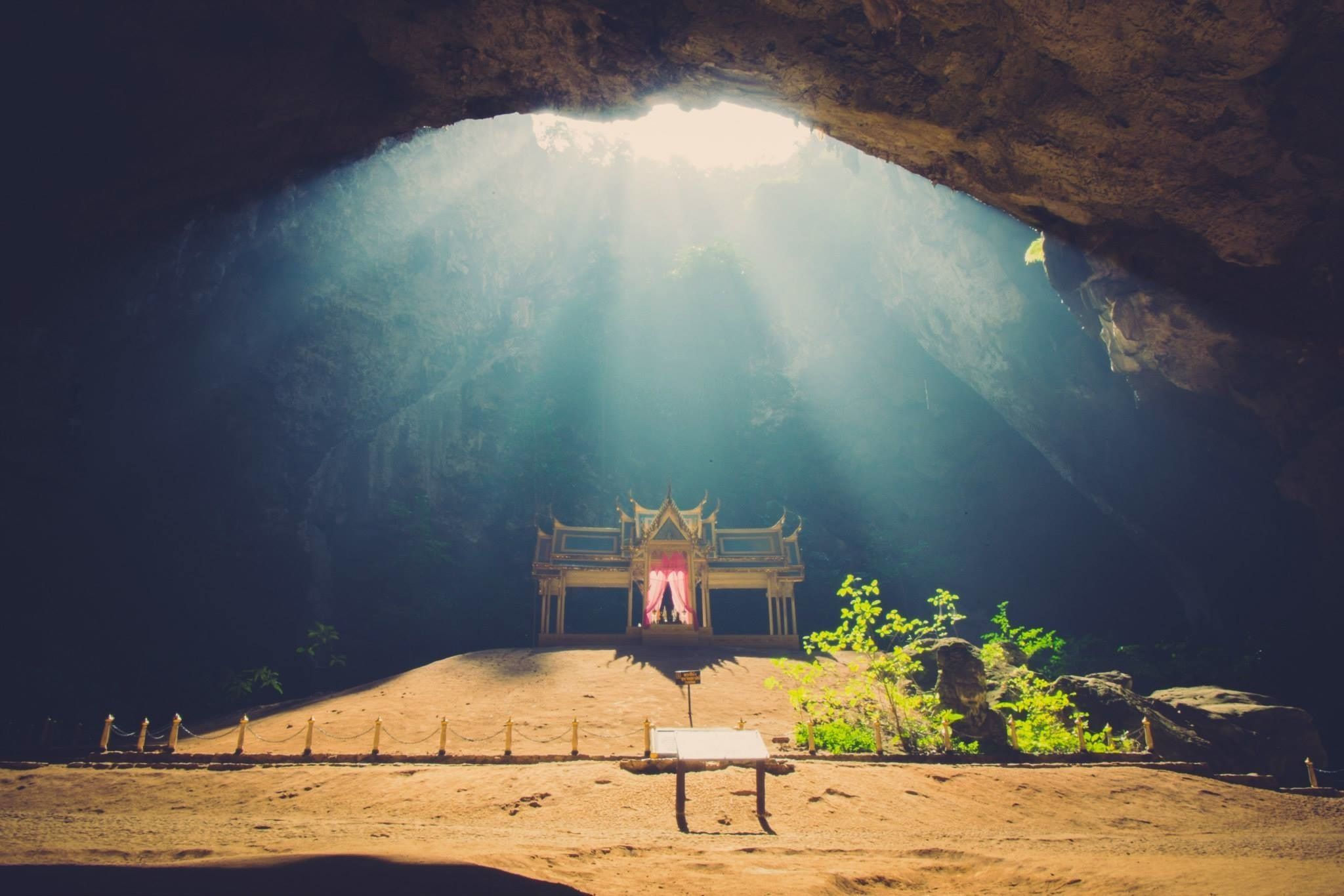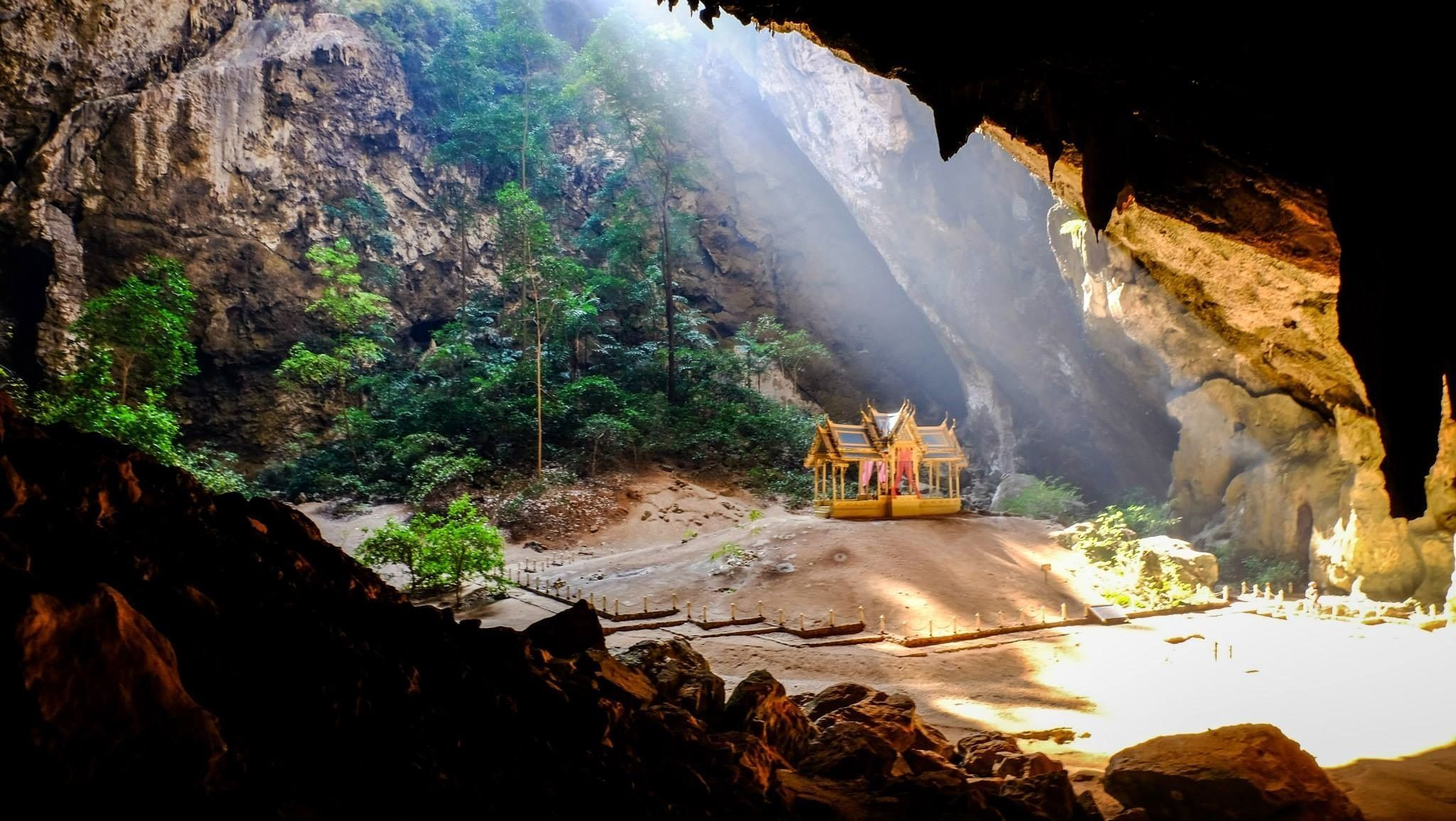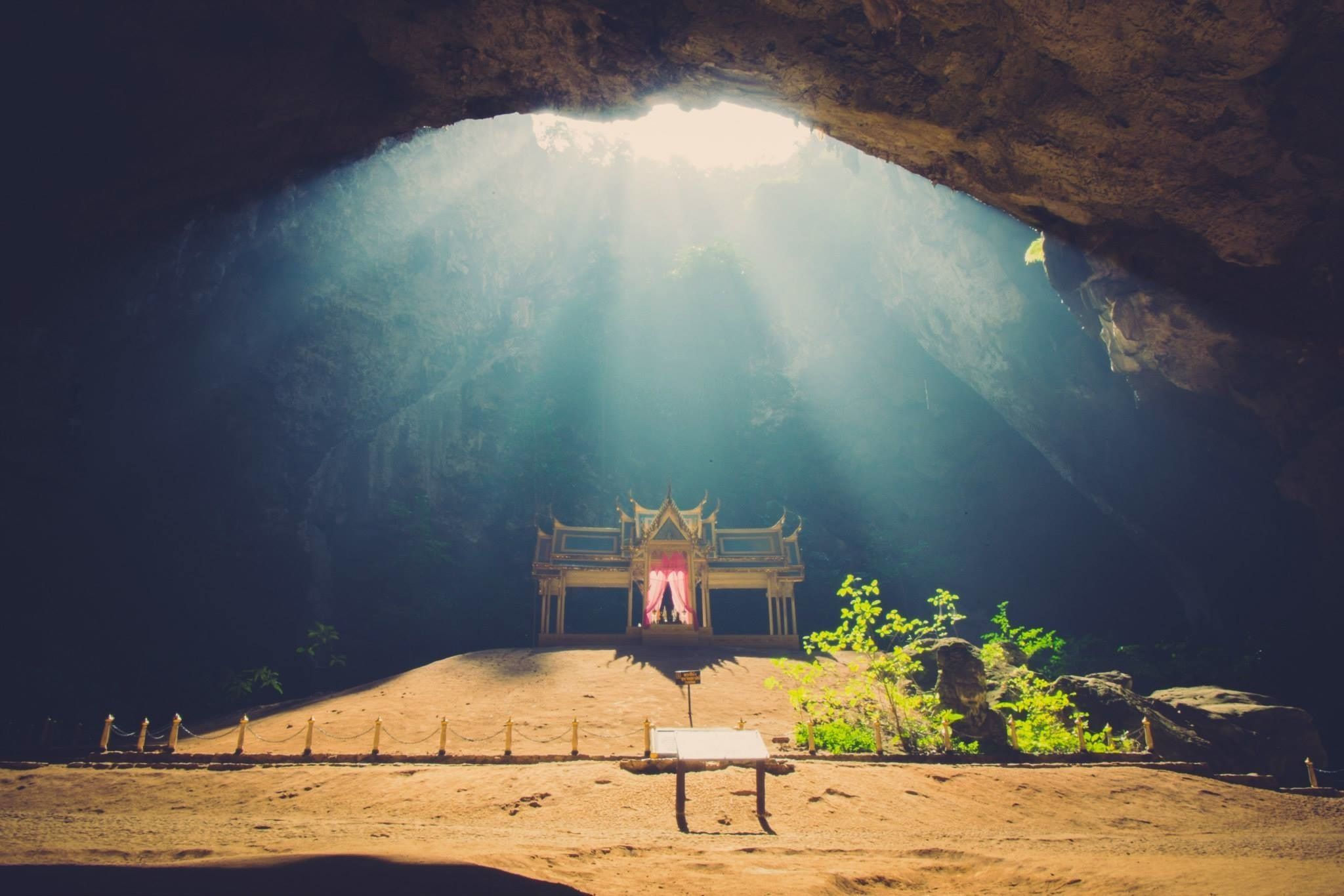 The Golden Temple (Summanawas Temple)
The Golden Temple is located close to Thao Kosa Forest Park in the seaside district of Pranburi. Its structures and grounds boast beautiful architecture and layout, especially at night, when the lights give a stunning golden glow to the temple. While the temple is small, it has many unique traits, such as being a refuge to many dogs and a rare Mahayana temple. You'll also be in the vicinity of Khao Kalok Beach and other attractions to enjoy.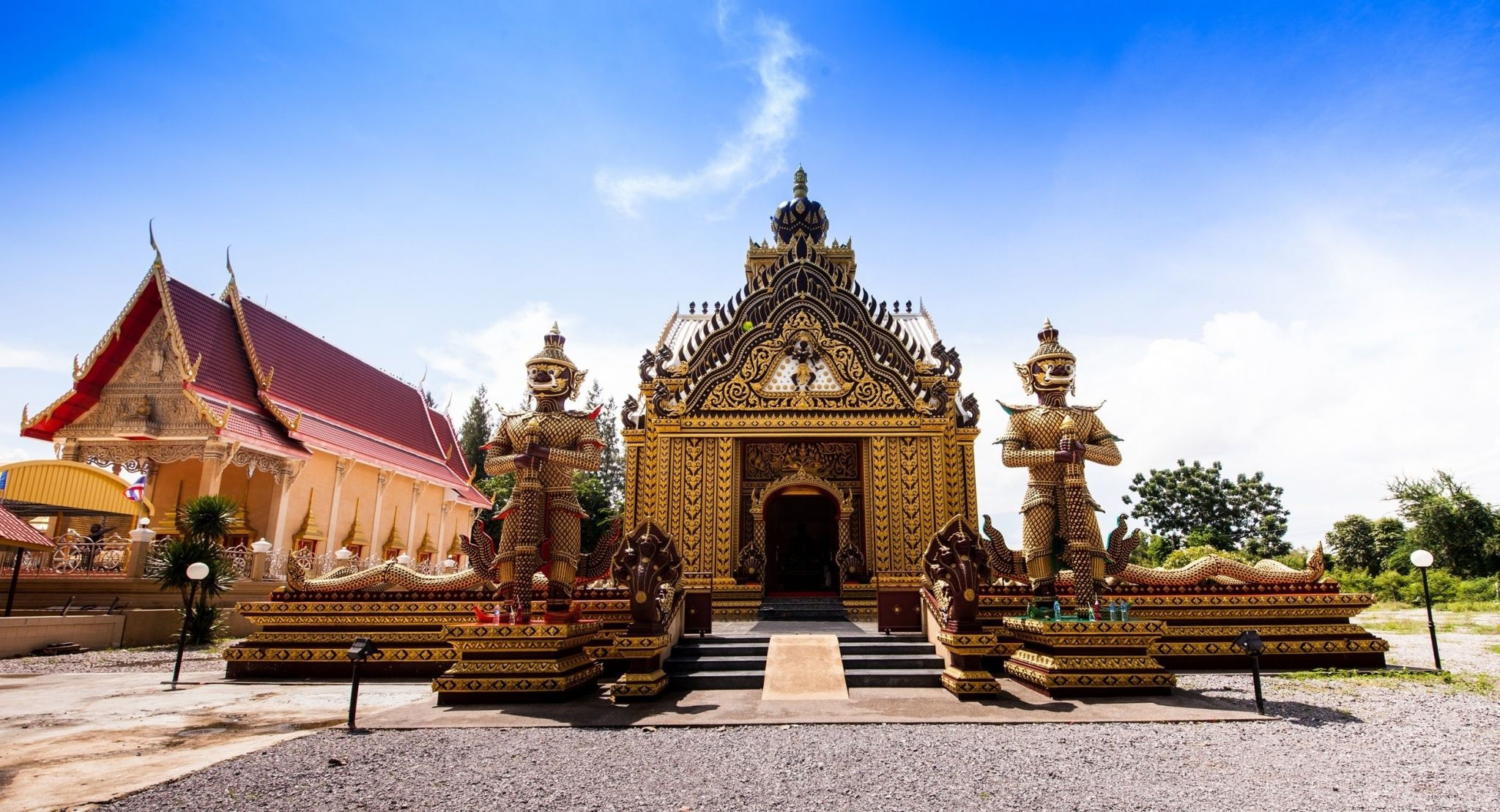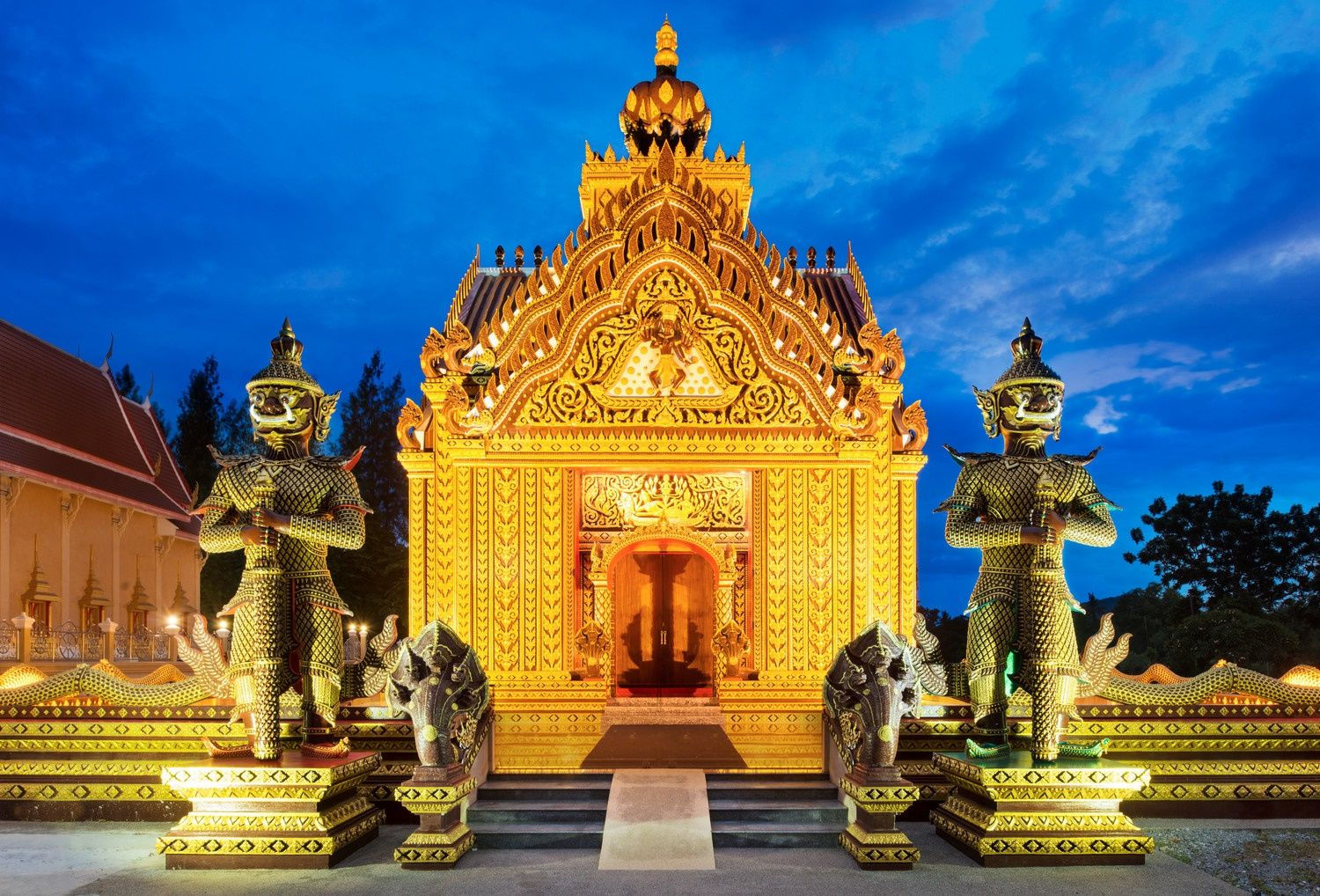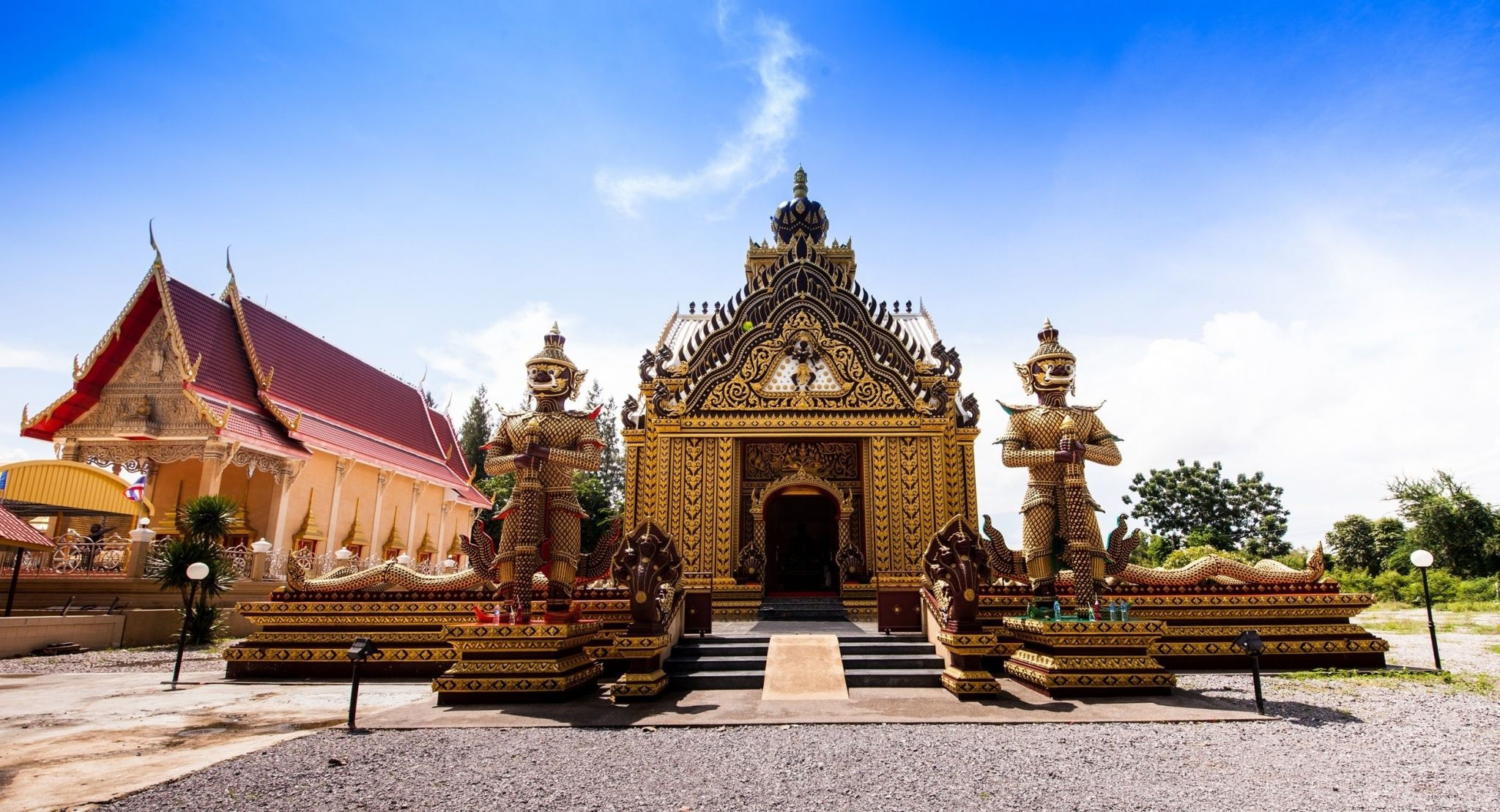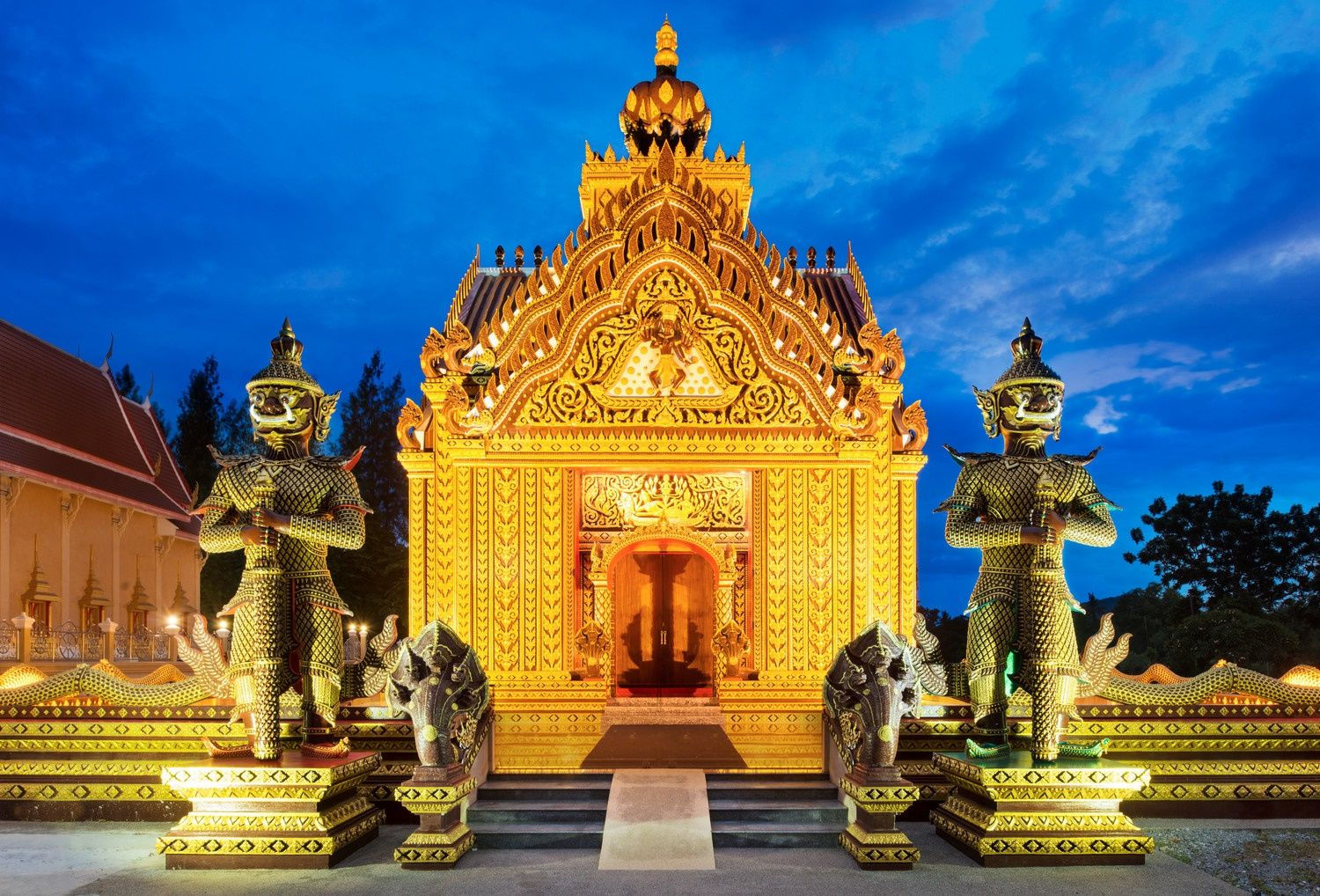 Khao Luang Cave
This cave had been a royal picnic site since the reign of King Rama IV and is regarded as the largest and most important cave in Phetcharubi Province. Khao Luang Cave houses more than 200 Buddha statues and beautiful stalactites and stalagmites. The old legend told for centuries is that the entrance of the cave at this monastery is the entrance to a twilight zone town where the only inhabitants are young maidens.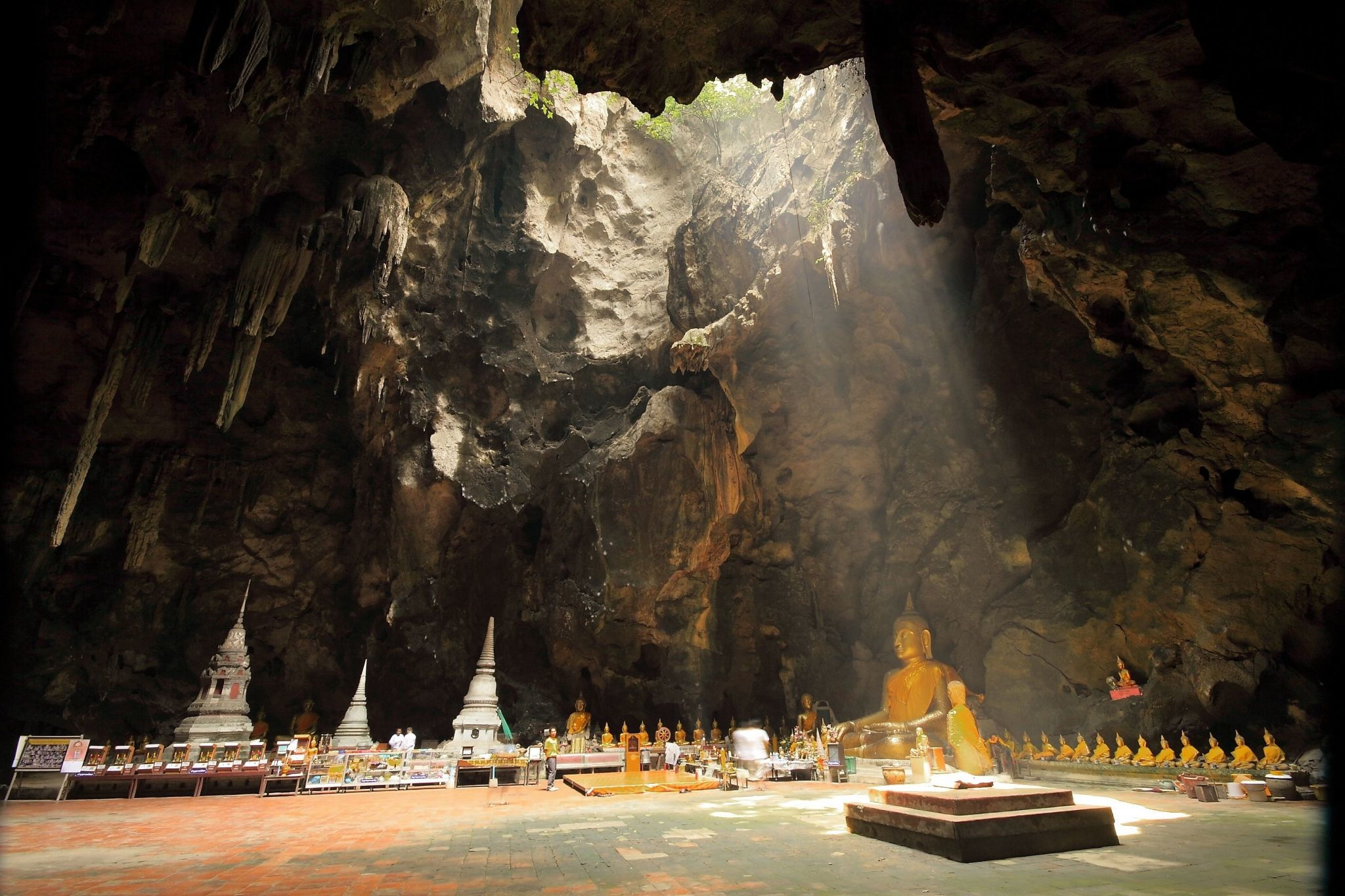 Phra Nakhon Khiri Historical Park
Known as Khao Wang, built in 1860 as a summer palace of King Rama IV and V, this beautiful park is located on the three peaks of a 95-meter high verdant hill. The whole compound is comprised of royal residence halls, temples, pagodas and other buildings elegantly constructed in a well-balanced Thai, neoclassical Western and Chinese architectural styles. All of the buildings of the palace and its temples sit in the midst of a frangipani tree forest that covers the entire hill.