Shine Hand and Feet
More than just the tool by which we work and play, our hands and feet are an important form of selfexpression and presentation. Treat yourself to a Luxurious Manicure or Pedicure at our salon.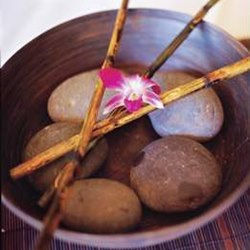 Luxury Manicure
60 minutes
A classic manicure where we will groom cuticles and shape your nails. Followed by hand soaking, scrub and wrap with hand serum. Ending the treatment with hand massage, and finish with your choice of a natural buff or polish.
Price : THB 1,300 net
Luxury Pedicure
75 minutes
Treat your feet to some intensive care where we remove dead skin build-up, tend to your cuticles and shape your nails. The OPI nail treatments will treat your feet with
soaking, foot scrub with sugar and salt, followed by foot wrap for nourishing your entire foot. Your choice of natural buff or polish. Your feet will look great.
Price : THB 1,300 net
Simply Manicure or Pedicure
30 minutes
An express nail grooming where your nails are reshaped and the choice of a natural buff or polish is available.
Price : THB 1,300 net
Journey of Beauty
Waxing Service
Lip/ Chin/ Eyebrows
Bikini
Underarm/ Half arm
Full arm
Half leg
Full Leg
Back/ Chest
Hair Treatment by Paul Mitchell
The Hair Salon at Shine Spa has professional beauticians and experienced stylists ready to assist you and fulfill your beauty needs. We strive to constantly educate ourselves in the most current hair care techniques and to make a warm and welcoming environment for our clients.
Shine shampooing and cutting
Shampooing & Cutting
Shampooing & Blow Dry
Shampooing & Hair Setting
Permanent Hair Setting
Professional Hair Straightening
Blow Dry Only
Shine coloring
Full Head Color
Highlights