Shine Ritual by Terrake
Experience a truly sensational Shine Spa for SheatonTM, our treatments combine both Oriental and Western philosophies. From tranquil massages to luxurious facials, and so much more, the treatments at Sheraton Hua Hin Resort & Spa offer the ultimate in pampering and relaxation, utilizing Terrake products that allow you to indulge your senses and fully rejuvenate.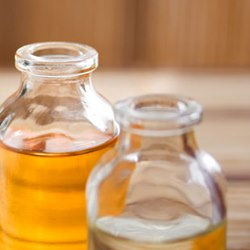 Awaken Earth Ritual
150 minutes
Warm and precious stones, polished a thousand times, placed artfully on your body to relax it deeply. Defense levels are restored by the power of mineral substances. Recharged with energy, the body is released of all its tension, a perfect treatment for your youthfulness and well-being.
Price : THB 6,500 net
Hydration Marine Ritual
150 minutes
Your body is coated with a melting, luxurious balm with red algae extracts. You slip into a rich, smoothing, quenching marine bath. Your mind drifts blissfully to the tune of salty and citrus scents. Invigorating massage to the rhythm of the "rain sticks" that feels as soft and revitalizing as pure, clear water running over your back.
Price : THB 6,500 net
Detoxification Air and Light Ritual
150 minutes
Let yourself go, and discover a blissful relaxing and refining massage technique with feather brushes. Snowy flakes and aromatic detoxifying gel, with Buddleia from the Alps and Fijian White Tea, exhilarate the senses like mountain air. This treatment is deeply detoxifying. Purified pollutions, the body can breathe again.
Price : THB 6,500 net
Luxuriant Plant Contour Ritual
150 minutes
To the rhythmic pressure of a contouring massage, your figure is sculpted and refined. Your body is enveloped in the subtly spiced stunning scent of red liana from Peru and berries from Amazonia. Softening massage with the Liana ribbon, nourishing wrap of fruit and cereal butters. Light strokes of Delicious Nourishing cream with Maracuja butter, which helps combat the formation of and reduce the appearance of cellulite.
Price : THB 6,500 net