Shine Baths / In-Room Baths /Steam Bath
Whether you are looking to improve your health, just simply to re-awaken your senses or relax and enjoy your time out, our selected bath blends can all be enjoyed inthe comfort and privacy of your indoor bath or steam bath. All ingredients are prepared for you to use at your leisure and all come with a body moisturizer to ensure your skin feels and looks great.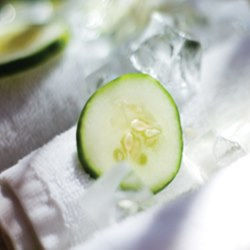 Summer
Treat yourself (and your loved one) to our sensual mix of organic Thai herbs, orange and mint. Enjoy the delicate and stimulating effects of this blend.
Price : THB 800 net/ 30 minutes
Spring
Immerse yourself in this bath that will revitalize and encourage circulation to a tired mind and body. Emerge feeling refreshed, clear headed and completely invigorated.
Price : THB 800 net/ 30 minutes
Autumn
Reconnect with yourself and soak away the cares of the day. This wonderful blend of organic lavender, pine and sandalwood is the perfect formula for you to relax, recover and unwind.
Price: THB 800 net/ 30 minutes
Winter
A relaxing rose milk bath to soothe and moisturize dry skin. Using fresh, locally sourced milk and extracts of pure rose, it will leave you feeling luxuriously hydrated and gently exfoliated.
Price: THB 800 net/ 30 minutes