Shine Siganature Collection
Our Signature Treatments at Shine Spa for SheratonTM are designed for our spa lovers to help maintain flexibility, reduce the chance of injury, improve inner balance and give an outer glow, as well as re-energize the body, mind and soul.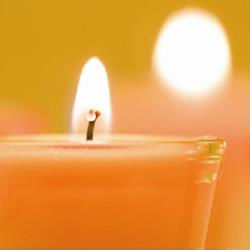 Shine Massage*
90 or 120 minutes
Our own charming blend of East meets West techniques. We start with stimulation to the pressure points with Traditional Thai Massage for the relief of tension. Followed by a Thai Herbal compress using a variety of Thai herbs, heated to energize and renew the body, focusing on painful areas and stress problems, to give an increased energy flow. Finally relaxing the muscles with deep long strokes to explore movement, discover relaxation and rejuvenate the entirebody and mind.
Price: THB 3,700 net for 90 minutes/ THB 4,700 net for 120 minutes
Shine Body Glow*
60 minutes
A combination of pure sea salts and fresh orange gently remove dead skin cells, providing a deeply calming and uplifting massage to help soften, smooth and renew the skin.
Price : THB 2,500 net
Shine Facial Treat*
90 minutes
This is an energizing acupressure massage with precious stones that have powerful mineral properties. A smoothing mask with red clay is used to restructure and smooth the epidermis, as well as reduce expression lines, restore cells energy levels and visibly lead to a younger, healthier appearance.
Price : THB 5,900 net
Shine Pacakage
180 minutes
Take time out from your busy day to restore your body, mind and soul. We have designed special moments from all these therapies to take you away from tension, rejuvenate your body and balance the mind, leaving you with memories of an exotic vacation until you arrive safely at home.
shine bath - shine scrub – aroma fusion – shine facial
Price : THB 7,900 net
*Signature Shine Spa Experiences
For more information and reservation please contact (66)(32) 708 000 ext. 6201
or email: spa.huahin@sheraton.com